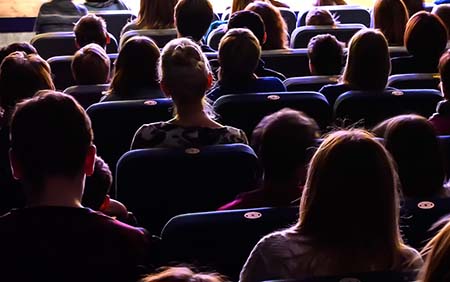 One purpose of Bay Concert Band is "to promote the appreciation of music," so we encourage the attendance of youth groups and student band members at our concerts. We hope their attendance will inspire them to choose music as a future profession, or simply to play a musical instrument as a way to express themselves and find wholesome friendships.
The band offers free admission to students 6th grade and younger (accompanied by an adult).
The following guidelines and admission fees apply to youth groups in 7th through 12th grades:
School youth groups of 10 or more are admitted at $2.00 per student to all BCB concerts.

Youth groups, school bands or ensembles must be organized and recognized by any public or parochial school.
One adult chaperone for every 10 students must also attend the concert and will be admitted free of charge.
Arrangements may be made through any Bay Concert Band board member at least 10 days prior to the concert of interest. Arrangements will be made to mail tickets to the youth group leader or left for pickup by a chaperone at the box office on the date of the concert.
All concerts are in the Central High School Auditorium in Bay City and begin at 7:30 pm unless noted otherwise. We would love to see as many students as possible at our concerts this season and encourage you to contact a BCB board member to request tickets on behalf of your students.